If you happen to be looking for Sushi King (opposite MVEV) at the usual spot in Mid Valley, you might be disheartened to find out that it no longer looks like the same place, for it has been replaced by a new contemporary Japanese dining place called Waku Waku. (Fear not, it belongs to the same company as is Goku Raku Ramen and Miraku, but does not serve pork.)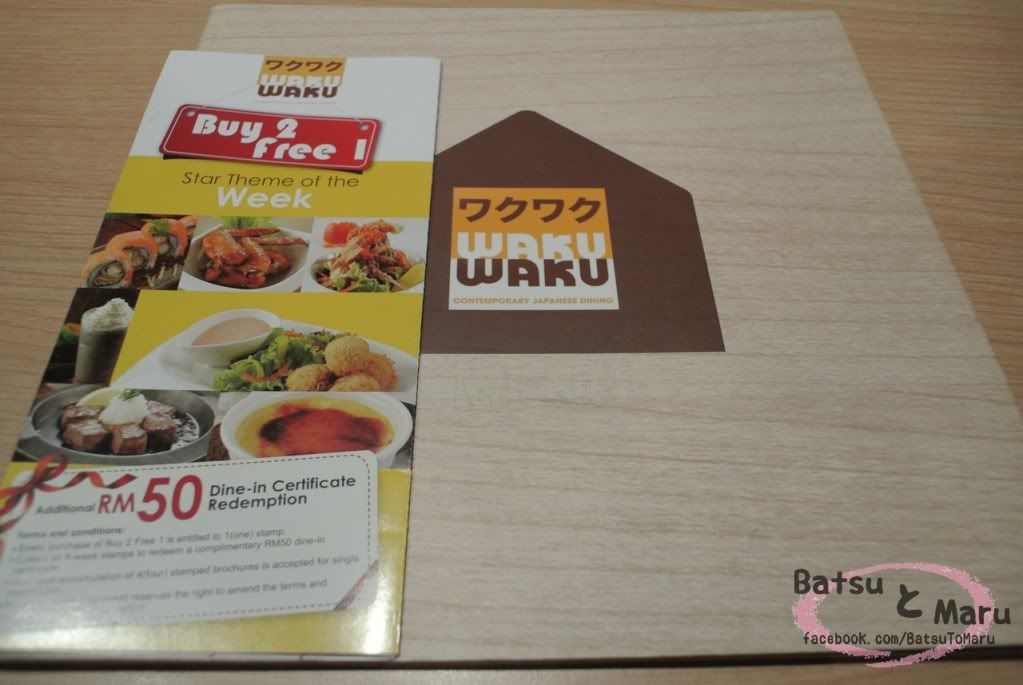 We happen to be nearby, so we decided to try some of their dishes. Gix happens to be a fan of the Japanese hamburg steak, so he ordered the Chicken Hamburg Steak (180g; RM17.90). Portion-wise, Waku Waku serves the minced chicken patty with brown gravy with bull's eye egg, roasted potato slices, corn and green peas (definitely was not Edamame).
Gix was delighted to know that the sauce was delicious, albeit the dish may possibly be prepared in advance and reheated due to the hot outer patty and not-so-hot inner patty. We might not recommend this for hungry carnivores but you may certainly try it for yourself (and don't forget to smear the liquid yolk over the steak)!
Akiko ordered the Tori Katsu Tamago Koji (RM11.90), which essentially is fried breaded chicken fillet served on onion omelet and sprinkled with spring onion on top. The small portion suggests that you may add on the Gohan Set (RM4.90) for a bowl of rice, miso soup and pickled radish to complete your meal.
The chicken katsu and omelet tasted of deliciously sweet albeit lacking the crispy crust due to being soaked in the egg. There was also a lot of onion bits though you won't get onion breath if you ate them with the egg and chicken.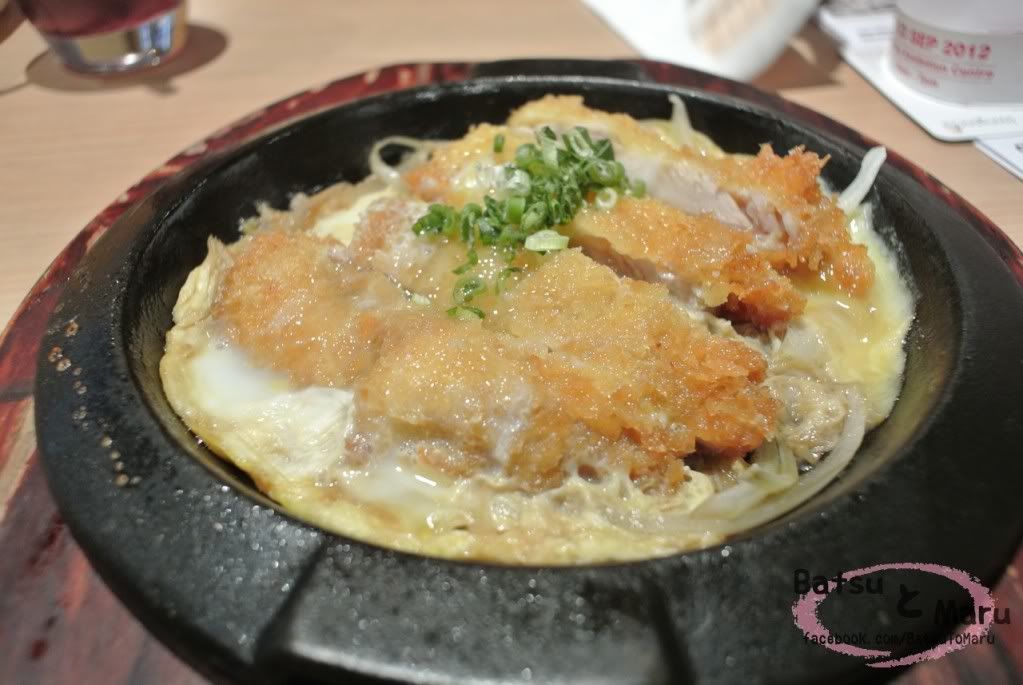 Kinoko Tenpura (RM9.90) had several mushroom types, so this one is out to please mushroom-fans, and served with warm tempura dip. This is probably a hit-or-miss as it was nothing special for us.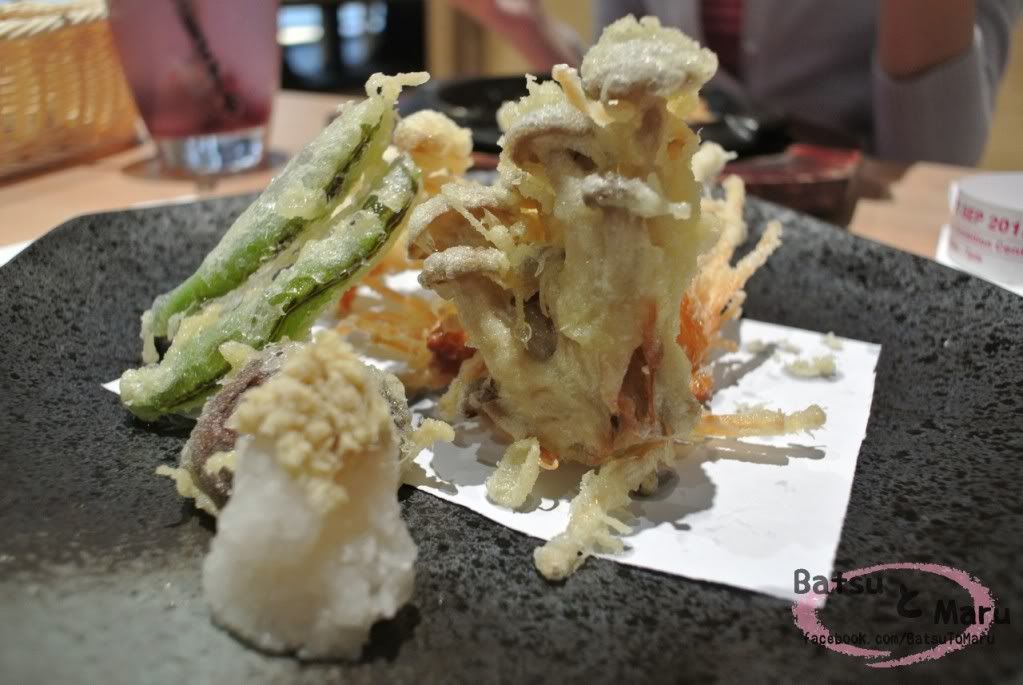 One of the signature beverage we tried was the Berry Splash (RM7.90), iced soda with fresh blueberry and strawberry bits. It tasted refreshing (obviously for being a soda drink) and ended our meal at Waku Waku just nice.
This review has been an honest opinion and not sponsored. All item names and prices are correct on published date.